Visual
Indication Systems
Natural Evolution
When we introduced the Delkim Plus range of electronic bite alarms in 2003 we included the unique NiteLite output socket to power the original NiteLite illuminated hanger.  This lead to the natural evolution of the NiteLite Pro, DuoCarb, the ES and SlimLite Indication Sets.  The revolutionary detachable DuoCarb hanger support incorporating lightweight carbon fibre tubes enabled the NiteLite Pro hangers to be used in windy conditions with minimal weight increase which was yet another first for Delkim.
Our range of options suit all styles of Carp & Specialist Angling with each variation having it's own unique features.  All of our Visual Bite Indicators are dedicated products designed to compliment and get the very best visual and audible indication from the Delkim Plus Range of electronic bite alarms.  From the feather light SlimLite/SlimCarb to the NiteLite Pro/DuoCarb there is a combination to suit everyone.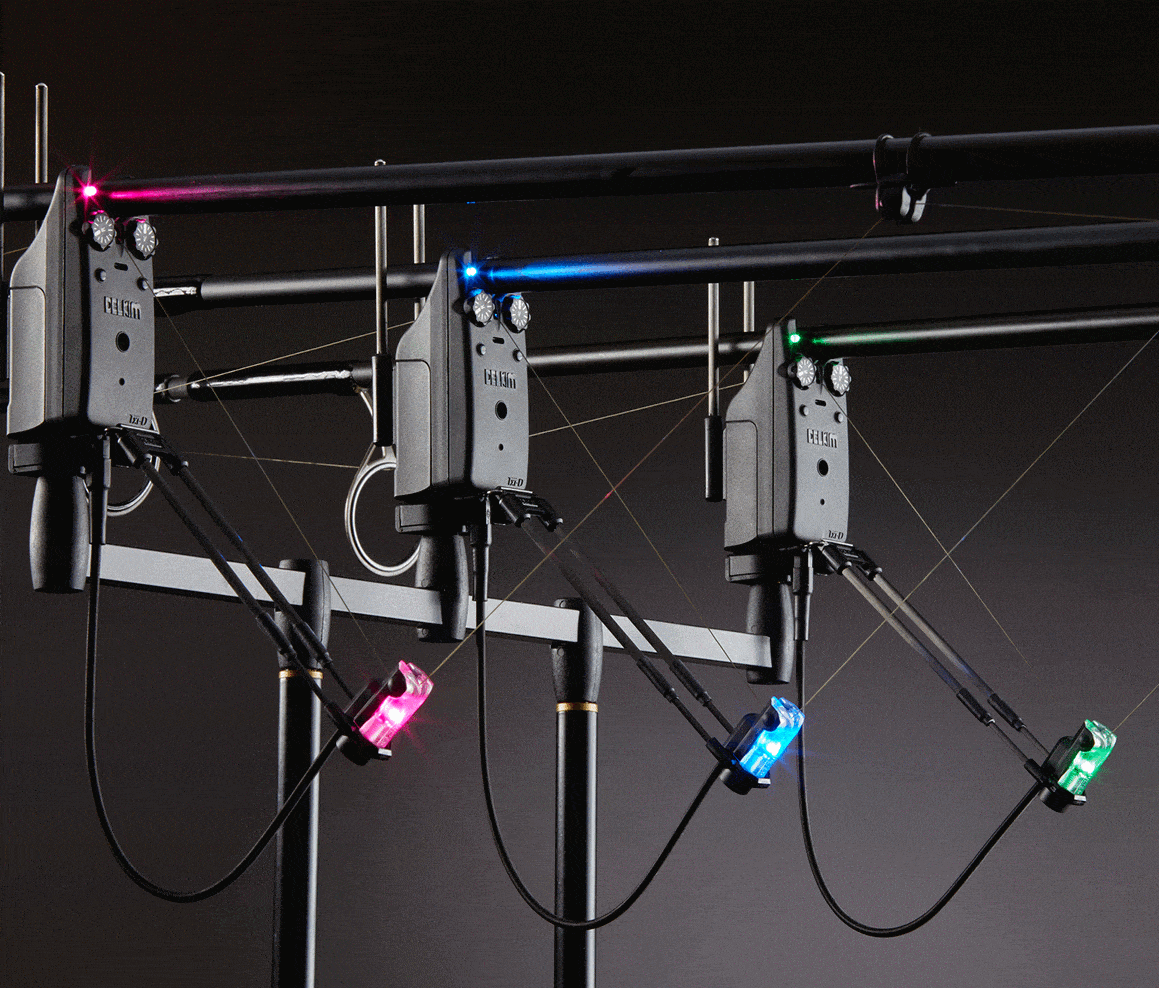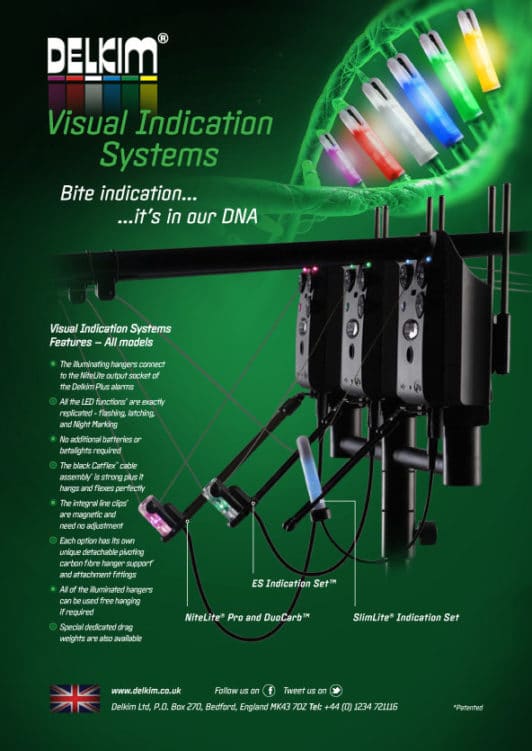 Visual Indication System features
The illuminating hangers connect to the NiteLite output socket of  Delkim alarms*

All the LED functions are exactly replicated, flashing, latching and nightmarking

No additional batteries or betalights required

The black Catflex cable assembly is strong plus it hangs and flexes perfectly

The integral line clips are magnetic and need no adjustment

Each option has it's own unique detachable carbon fibre hanger support and attachment fittings

All of the illuminated hangers can be used free hanging if required

Special dedicated drag weights are also available
SlimLite® Indication Set
Ultra slim and lightweight

Magnetic dual line clip – running and/or gripped and running

SlimLite stays attached to the line until the strike is made for maximum audible and visual bite indication

SlimCarb twin carbon fibre lightweight hanger support included

Tilt and Slide action when attached to SlimCarb giving total freedom of movement

"C" drag weights included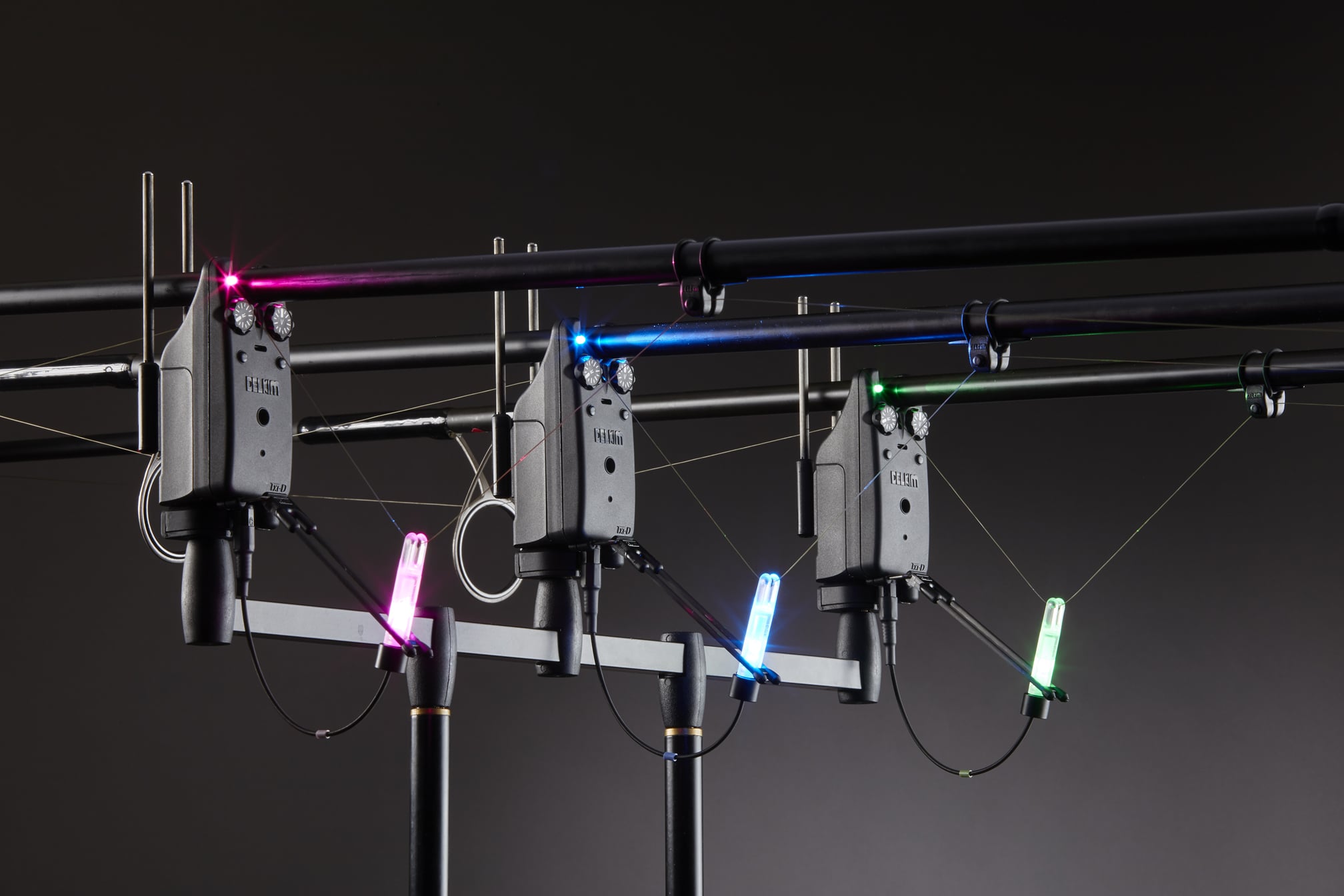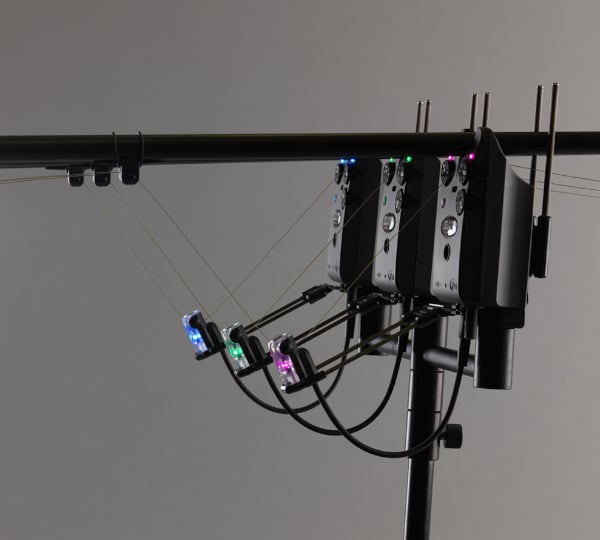 ES Indication Set™
Lightweight

Magnetic running line clip

ES DuoCarb twin carbon fibre hanger support included

ES NiteLite threaded to take D-Stak drag weights (not included)
NiteLite® Pro
Lightweight with longer CatFlex cable

Magnetic Line clip

Threaded to take D-Stak drag weights (not included)
DuoCarb™
Telescopic twin Carbon Fibre hanger support (120-200mm)

Available separately and only fits Original NiteLite Pro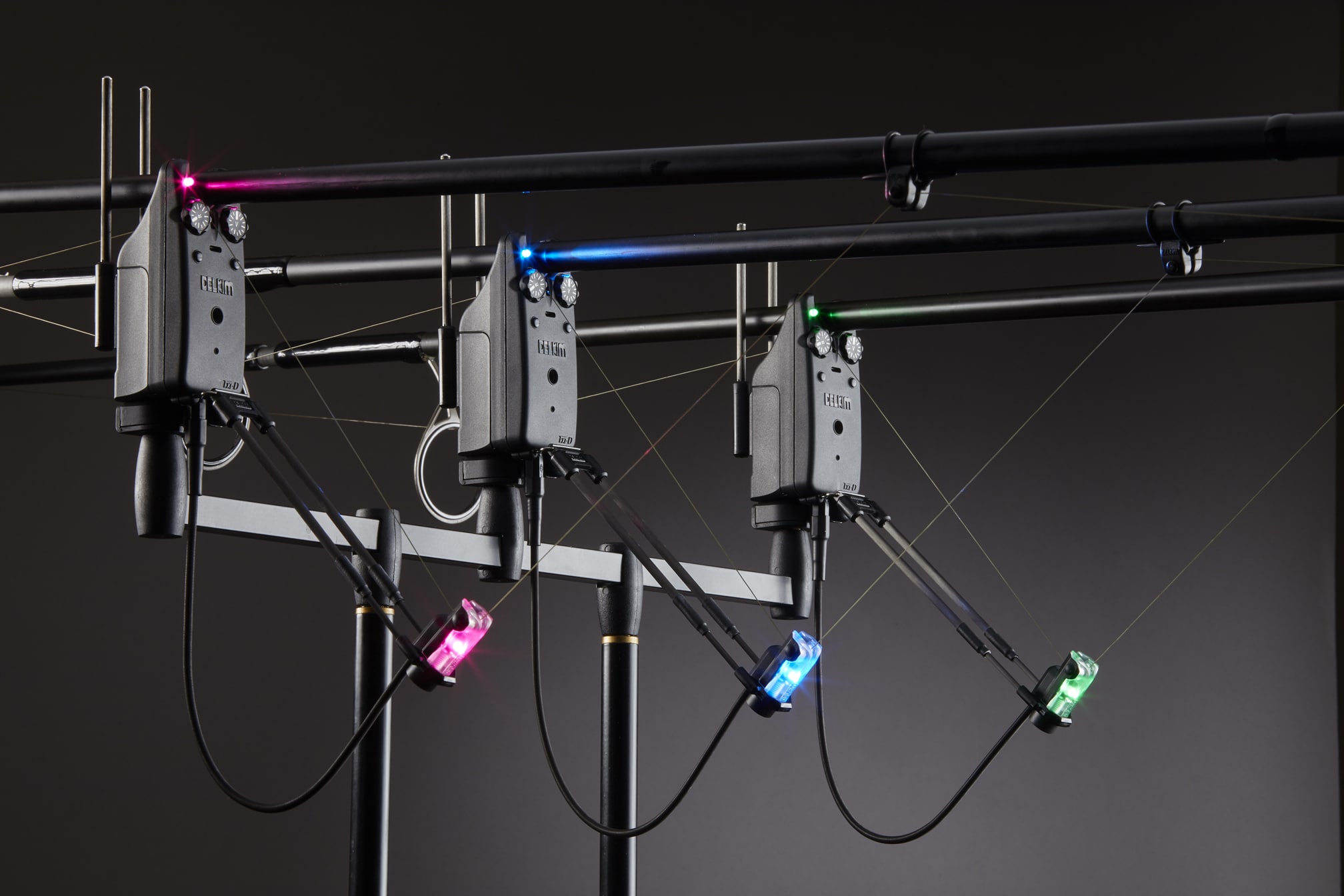 About Delkim
In the late 1970's, carp anglers DEL Romang and KIM Donaldson put their names together to form DELKIM. The business was initially formed to give Del & Kim the credibility to obtain bait making ingredients more...